Pregnant And Looking For An Antenatal Class?
Choose A Local Class With Birthmatters Teacher Julie Greatwood
Antenatal Classes
Enter your name, email and due date for an invitation to a Free Pregnancy class
Congratulations on your pregnancy!
You have just started the most wonderful of journeys – parenthood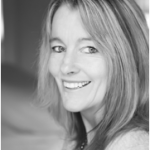 There are so many decisions to make and choices open to you when you become pregnant . Should you do Antenatal classes ?if so what type? what about Hypno birthing, Active birth, NCT classes, NHS classes , Yoga, pilates ?   It can all get a bit confusing and that is why I am here to help you make the choices that suit you and your circumstances . you are all unique and one solution never suits all .
SO BE CALM AND CONTACT ME .  I am happy to help to explain what services  are available  in the area and explore with you what options are open to you in an objective , unbiased way ensuring you are fully prepared for the birth of your baby.
If you live in  the Bucks area including High Wycombe, Marlow, Bourne End, Cookham, Lane End and surrounding villages, WELCOME, I am the Birthmatters teacher for the area . Hopefully you will find a class that suits you on this website If you have any questions then do not hesitate to get in contact . If you would like to know more about me click button below
Latest News

If you book a full Antenatal Course with Julie you will receive a special offer with the highly Acclaimed newborn p...
Julie taught us all we needed to know in a way that was easy to understand and appropriate to our situation.  Her way of teaching is informal and fun, but is factual and up to date.  The benefits of the sessions aided us in the birth of our daughter, but the relationships made with the other parents have been priceless – a lifeline at every stage of this exciting yet challenging role of being a parent – 20 months on I can definately say that I have made friends for life and would wholeheartedly recommend anyone to go on one of Julie's courses–Kate McNeil
My husband and I found the course invaluable, interesting and extremely fun. Julie is extremely knowledge on all things pregnancy, birth, babies and parenting. She runs her classes with great enthusiasm, passion and support. It was important to me that I met other pregnant mums with the intention of making some new friends, we couldn't have asked for more.. We have made some fantastic friends whom we now spend a lot of time with. I would highly recommend any expecting couple to do a birth matters course.  We are so pleased we did. –Suzi - Cookham